Student Housing at Magnolia Place Townhomes
Top Rated Local® Student Housing
Are you a student looking for affordable housing near NW State? Look no further than Magnolia Place Townhomes! We understand the unique needs and challenges of student housing, which is why we offer beautiful, comfortable, and affordable housing that plays an important part of college life! At Magnolia Place, we know that the environment and accommodations a student chooses can significantly impact academic success and overall well-being. That's why our townhomes have become increasingly popular options for students, offering a unique and convenient living experience! Keep reading to learn more about why you should choose to rent a townhome with us for your college living near NW State.
Why Choose to Rent a Townhome?
One of the biggest advantages of living in a townhome rental complex as a student is the sense of community! Unlike traditional dorms or apartment buildings, townhomes offer a more close-knit environment while still providing more space you'd get in an apartment. With fewer units and shared outdoor spaces, it's easy to get to know your neighbors and form friendships with those around you! This community aspect can be especially beneficial for international students or those moving away from home for the first time, as you can find a support system and make new connections while studying to earn your degree.
Standard Amenities:
Worried about furnishing your own place with your roommates? Magnolia Place Townhomes can be fully furnished, too! Each unit is already equipped with modern amenities, making the move-in process a lot easier for students, but our fully-furnished units come with basic furniture such as beds, desks, chairs, dining furniture, and living room furniture. This means that you and your roommates don't have to worry about purchasing and transporting bulky furniture, making the transition to college life smoother so you can focus on your studies and classes!
Privacy and independence are also crucial factors for student housing. Townhomes offer a level of privacy that is often lacking in typical dorms or shared apartments. With individual bedrooms in our townhome layouts, you and your roommates will have your own personal space to study, relax, and recharge. Additionally, Magnolia Place Townhomes come with communal spaces you wouldn't normally see in apartments, including a dining room, living room, and kitchen space, which is perfect for students who want to host study groups, enjoy relaxation time with friends, or who need a quiet and distraction-free area to focus on their studies away from campus.

Fabulous Location

Country Setting

On-site Manager

24-Hr Emergency Maintenance

Oven

Dishwasher

Frost-free refrigerator

High-speed internet access

Washer and dryer in all units

Large walk-in closets

Pet Friendly

Water and sewer included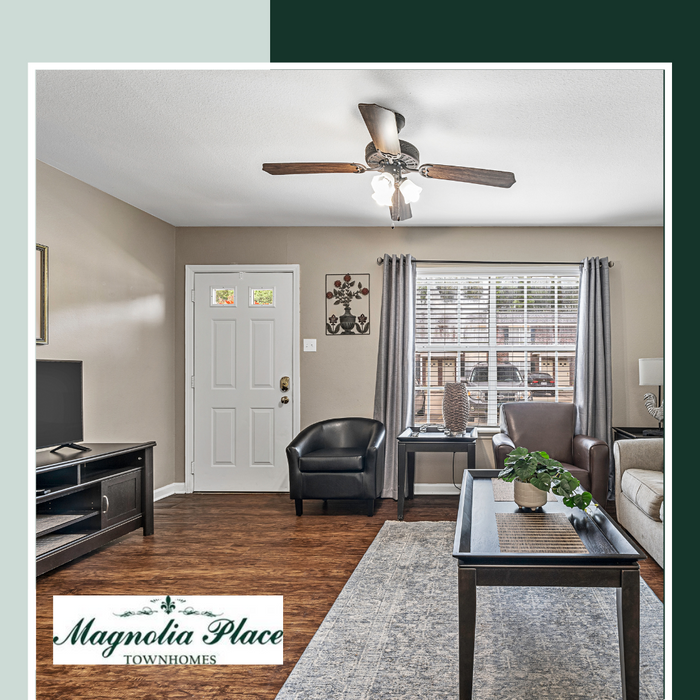 Safety and Comfort
Safety is another essential aspect to consider when looking for student housing. Rental apartment complexes are often lacking in security measures, but at Magnolia Place, you have the safety and comfort of being near others without getting lost in the crowd. The close proximity of our community also means that students and tenants can easily keep an eye on each other, creating a stronger sense of safety and security!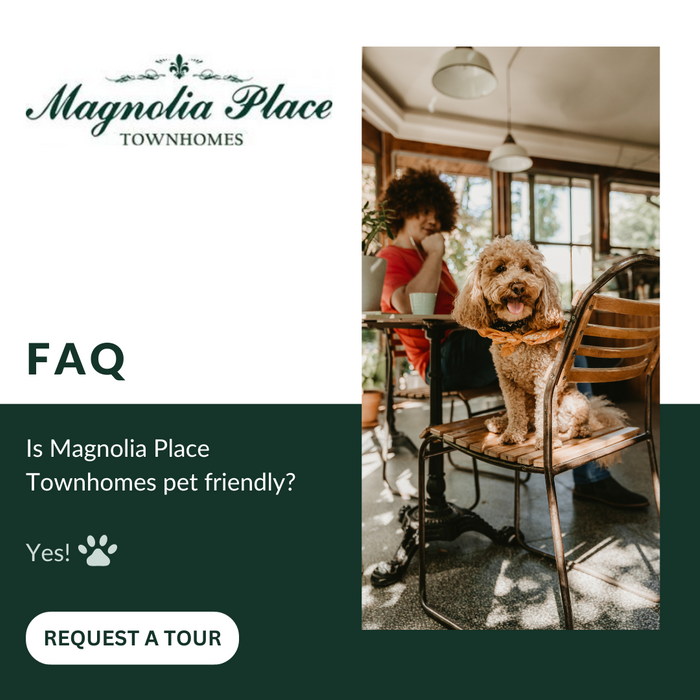 Enjoy Off-Campus Living With Our Beautiful Spaces
Living in a townhome with a roommate or a friend at Magnolia Place also provides students with the opportunity to learn important life skills and responsibility. Whether you're new to renting or you're looking for a step up from apartments in the rental market, Magnolia Place Townhomes may be the perfect place for you! Our layouts are spacious and designed to provide you with everything you need for a comfortable and enjoyable student housing experience off-campus! Additionally, our townhomes are pet-friendly and feature affordable pet rent, so you can bring your furry best friend with you while you earn your education.
Check Us Out Today
Student housing at Magnolia Place Townhomes offers a unique and beneficial experience for young adults working to earn a degree at NW State! The community atmosphere, privacy, convenience, safety, and pet-friendly units are just some of the reasons why our townhomes are becoming a popular choice for student housing. With all the benefits we provide, it's no surprise that more and more students are choosing to call Magnolia Place their home during their college years!